Fountain Jet Project In Saudi Arabia
Project Address: Unayzah City, KSA
Project Overview: The installation area of the fountain is about 130 square meters.
Project Scale: Including Geyser Jets, Laminar Flow Jets, Central Hole Light Systems, Sound Reinforcement Systems, and Control Systems.
Design and Installation Method: Floor Fountain
Budget: Around $100000
The Leaping Jet is a multifunctional device, which creates attractive and dynamic effects using laminar-flow that creates glass-like water arches. Illuminated by millions of RGB color combinations, this water jet can create "falling star" or "flying rainbow" water effects. Glowing with color, this arching water can be adjusted to cut at different lengths. Then devise is set vertically, you can also achieve stunning glass pole or shooting crystal ball effects. Using multiple devices in a single fountain, you can create truly captivating results. The programing variations are endless. The beauty of the fountain, using a few Jumping Jet systems as additional elements, can be widely enhanced. The device's innovative lighting system has the water effects dazzle in the dark!
The bouncing fountain has unique and interesting water design.Based on different programs,the sprayed water can be longer or shorter, fast or slow. The bright and transparent water column looks like crystal and has stable and reliable shape,smooth column without dropping and dispersion of drip.The builtin lamplight makes sprayed water be clear and transparent and good traceability.It can also form a continuous curved water column, or short-bar, continuous dot-like bright water column, and is a necessity product for top-grade fountain.
Product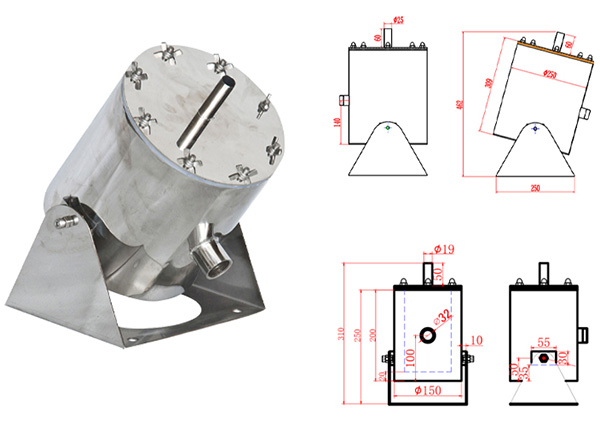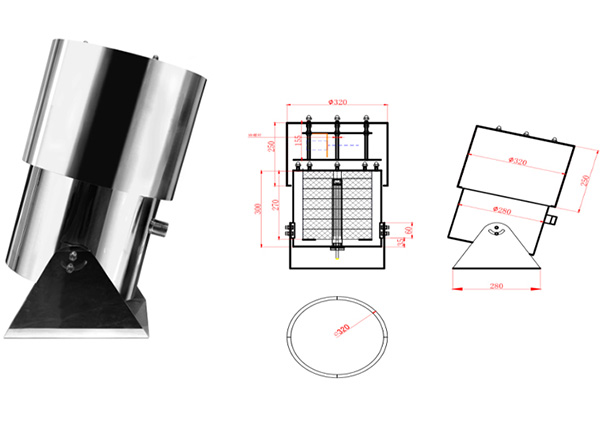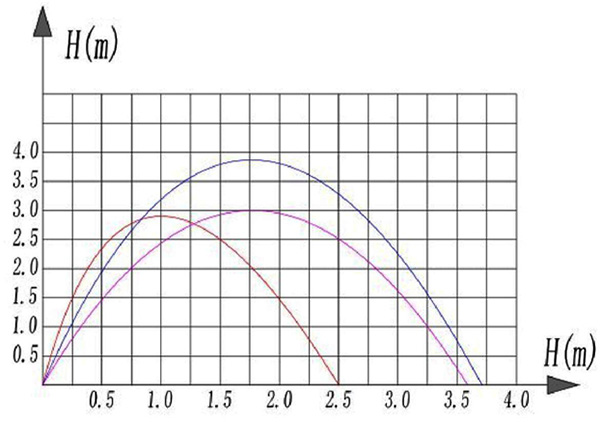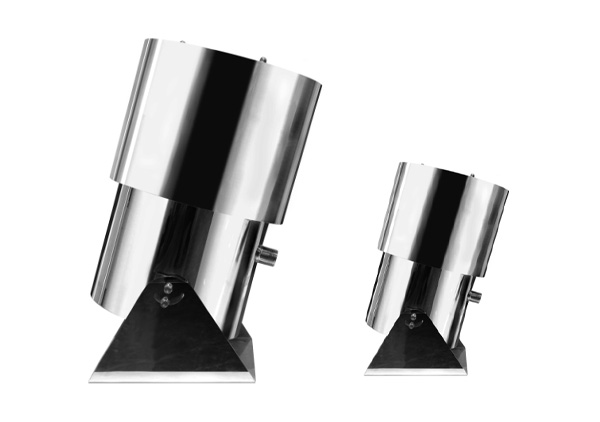 Design Drawings

Installation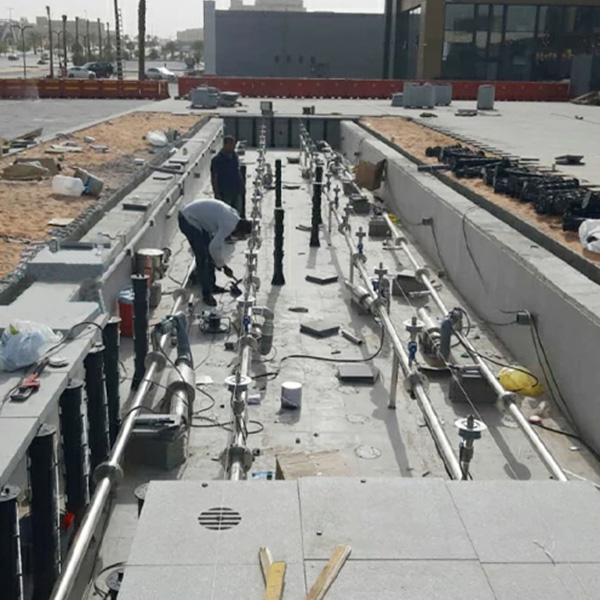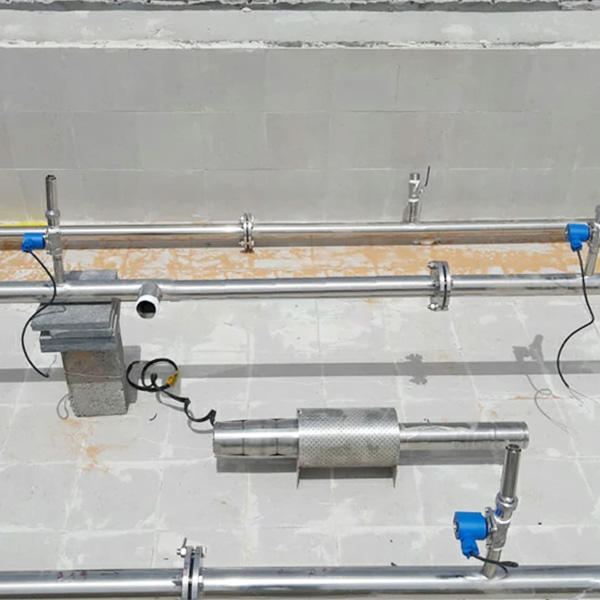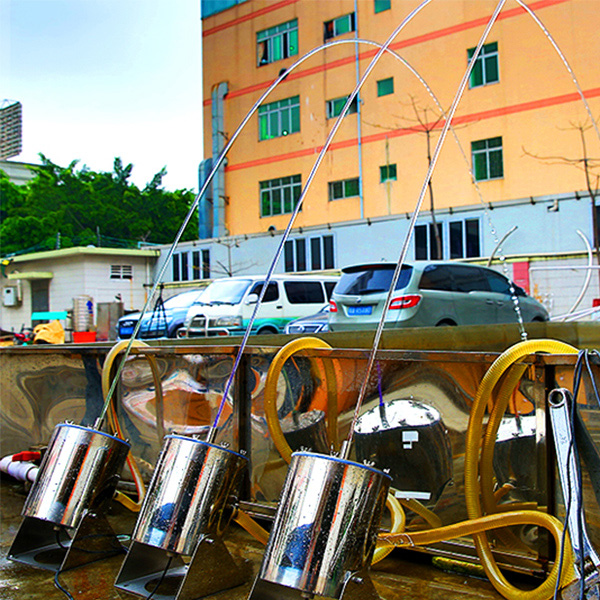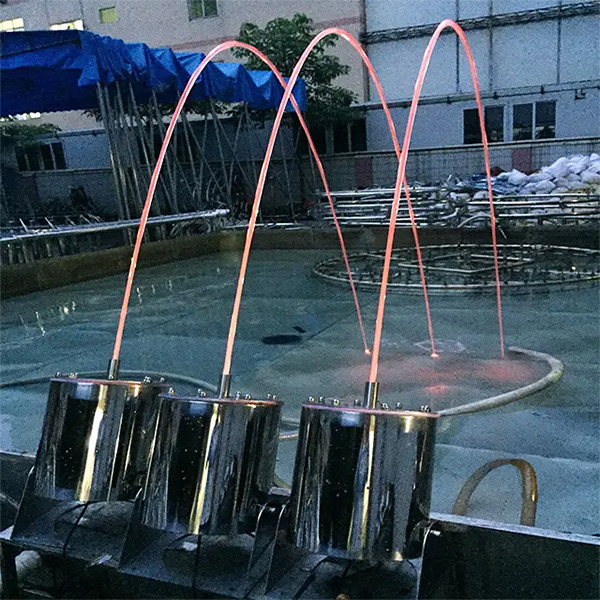 Real Effect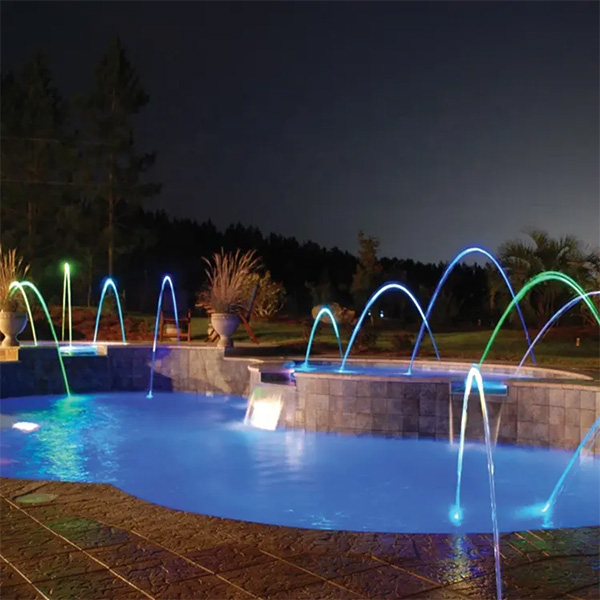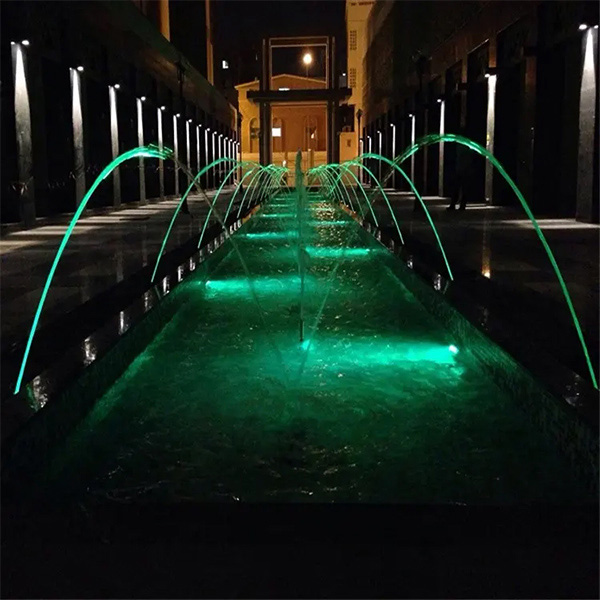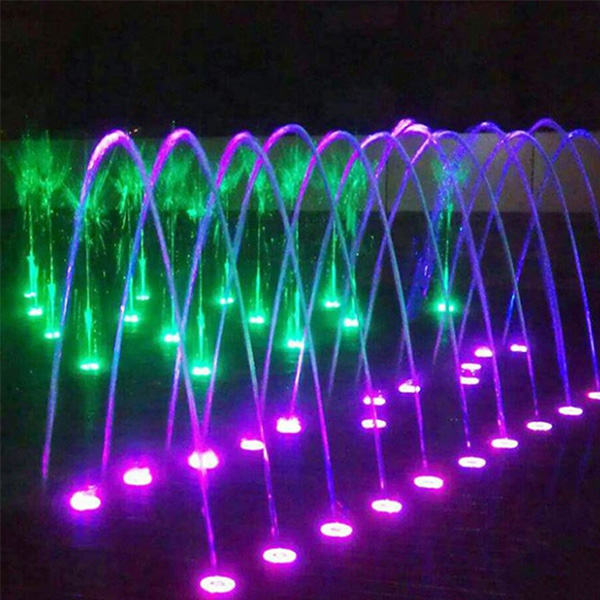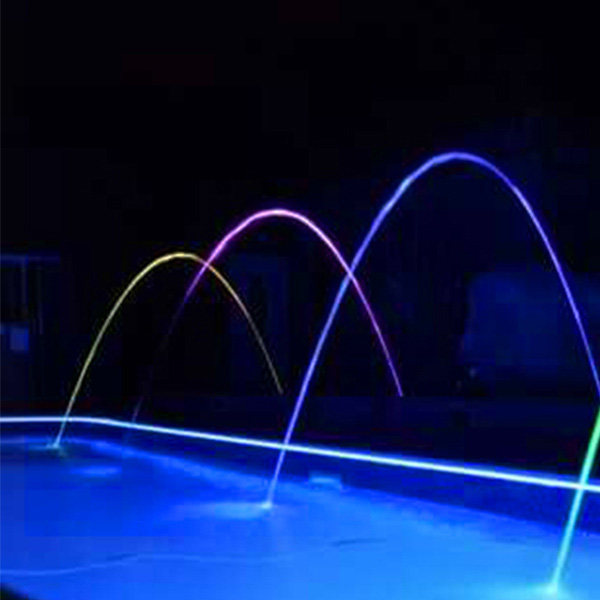 Project Summary
We are pleased to offer comprehensive solutions for water fountain projects that are tailored to meet the unique needs and requirements of our clients. Recently, we worked on a commercial jumping jet fountain project for the mall. However, our team was able to overcome these challenges by developing innovative running fountain solutions that were able to meet these requirements while still maintaining high levels of efficiency and safety.
We are proud to have delivered a highly functional, efficient and safe fountain equipment for the mall. Our commitment to providing high-quality fountain equipment and design solutions remains unwavering and we are always eager to work with new clients to bring their music water fountain projects to life.