Floating Fountain Project In China
Project Address: Wetland Park In Renshou County, Sichuan Province, China.
Fountain Equipment: 1600 nozzles, 3156 diving fountain lights, 542 pumps and motors, 251 converters, 81 control cabinets, and 10 waterproof speakers, including a projector and 5 laser machines.
Project Duration: 80 days
Design and Installation Method: Floating installation
Budget: $7000000
This water fountain is customized design model, main is consist of 8 groups of direct fountain nozzle stainless steel RGB fountain lights, water pump for center layer;and inner throwing effect for around layer. Design is round shape water fountain, installation very easy, fountain need small space to installate. Fountain water will be dancing according to music rhythm, led lights color change automatic.
This design fountain simple and fresh, very suitable outdoor indoor swimming pool, garden, hotel lobby, Landscape decoration. Interiores stainless steel garden music water fountain size can customize 700cm,800cm,900cm,1200cm diameter.
Product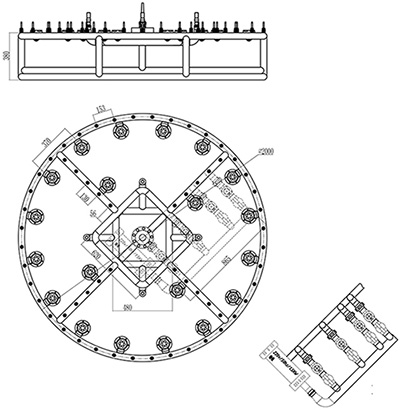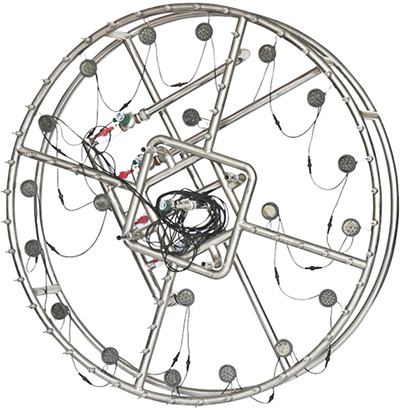 Design Drawings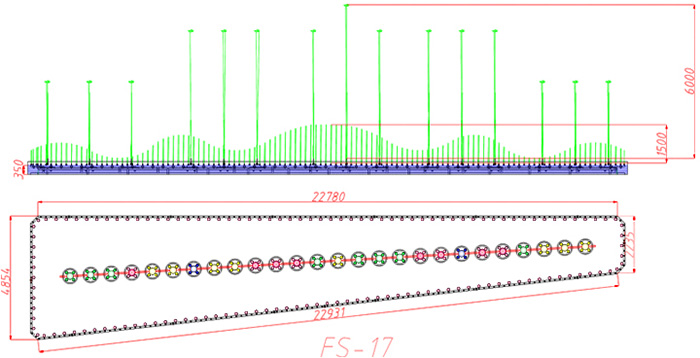 Installation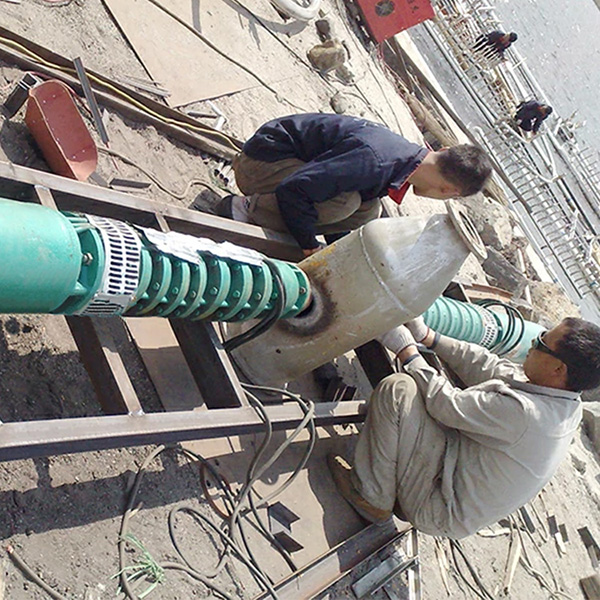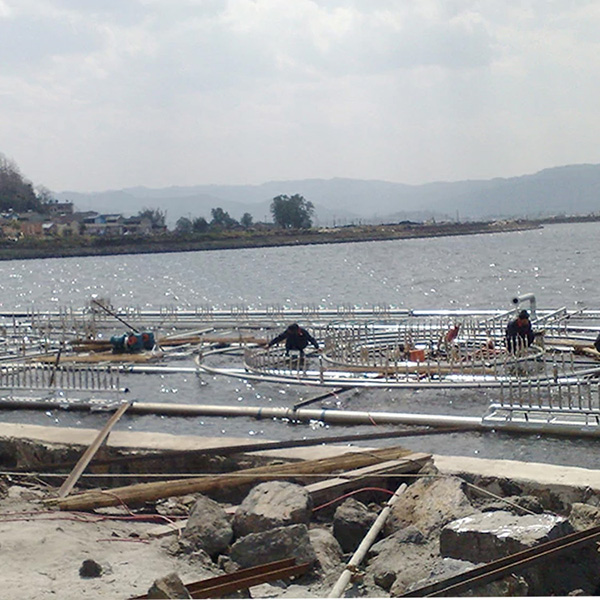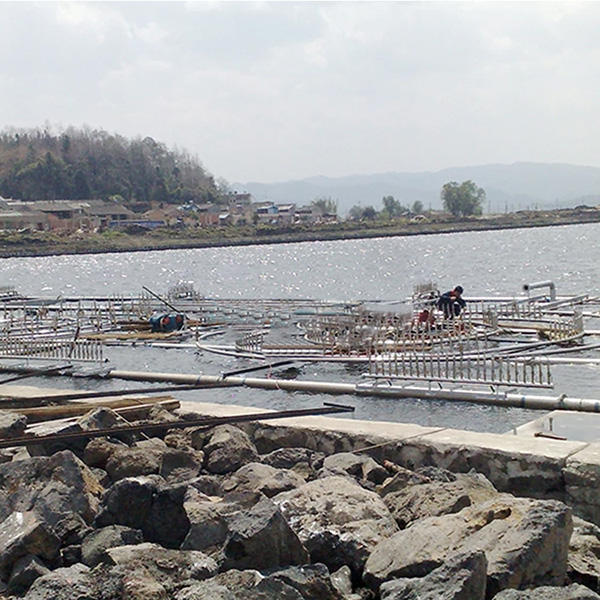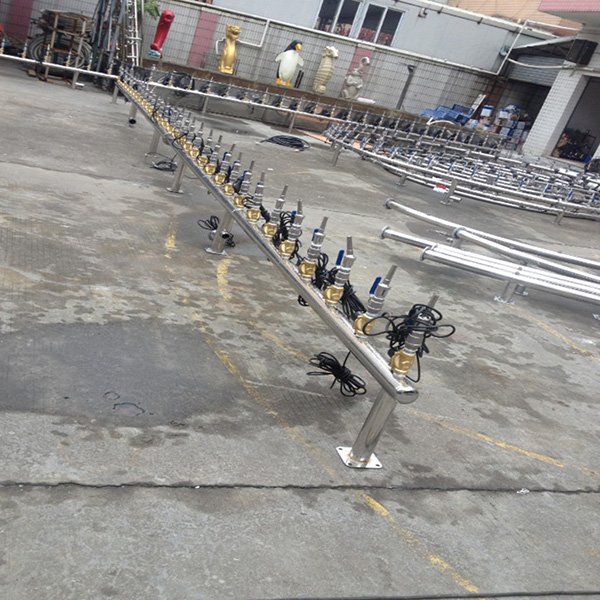 Real Effect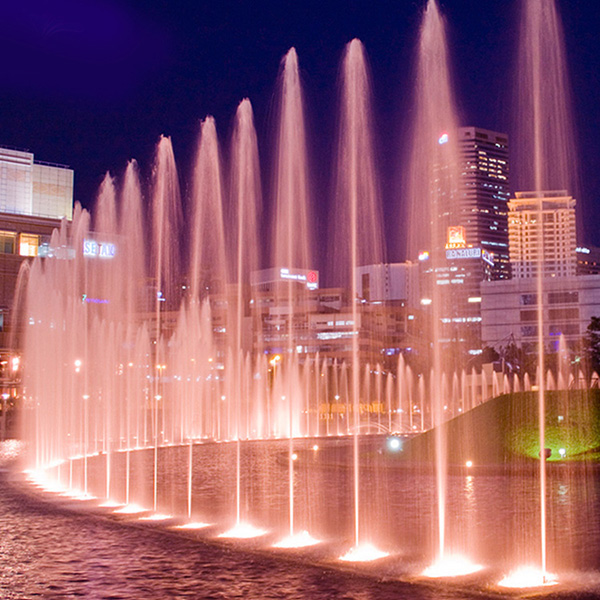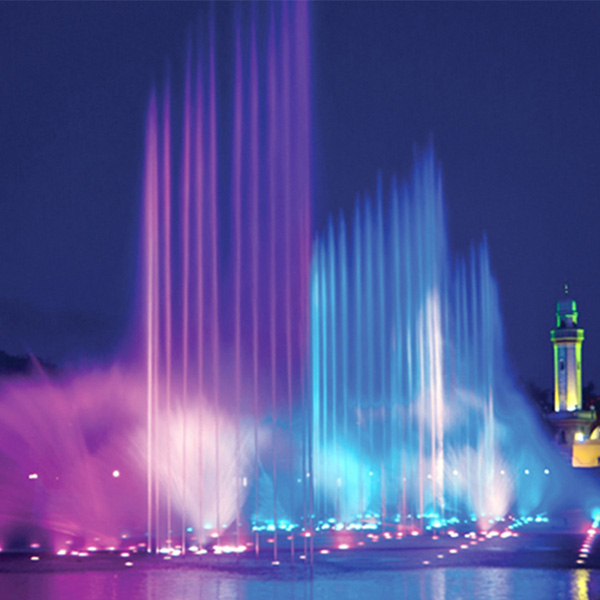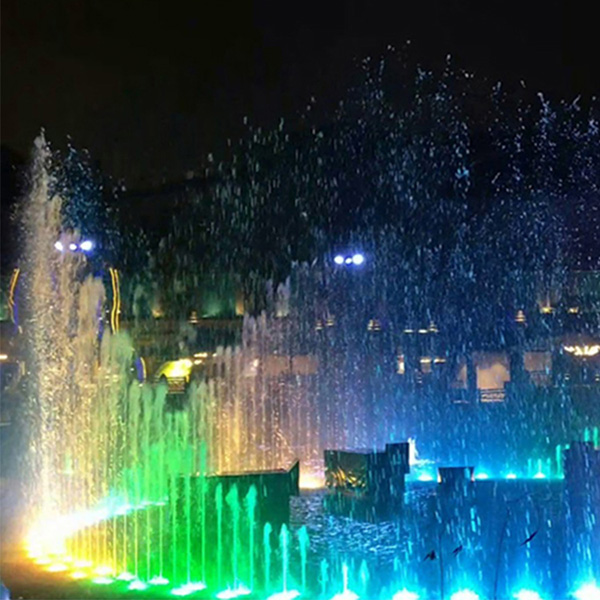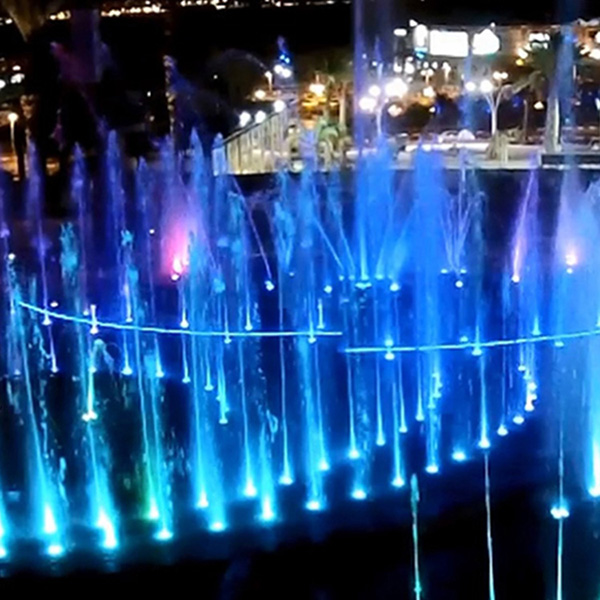 Project Summary
We are proud to have provided comprehensive fountain design and equipment installation services for Wetland Park. Our team worked diligently to tailor suitable fountain equipment and fountain nozzles based on the park's specific needs and space limitations. We conducted precise on-site installation and debugging to ensure that park operates efficiently, safely, and hygienically, providing stable and reliable support for the park.
As a company committed to delivering high-quality products and services, we take pride in our ability to provide one-stop fountain equipment solutions for businesses of all sizes. Our goal is to help our customers achieve business success by providing them with top-of-the-line products and continuous support and service. Trust us to be your partner in building a successful water fountain equipment.