A musical fountain, also known as a dancing fountain, is a type of animated fountain for entertainment purposes that creates an aesthetic design (including three-dimensional images). This is achieved by employing the effects of timed sound waves and timed light (including laser) against water particles. The water refracts and reflects the light, and in doing so, three-dimensional images can be produced.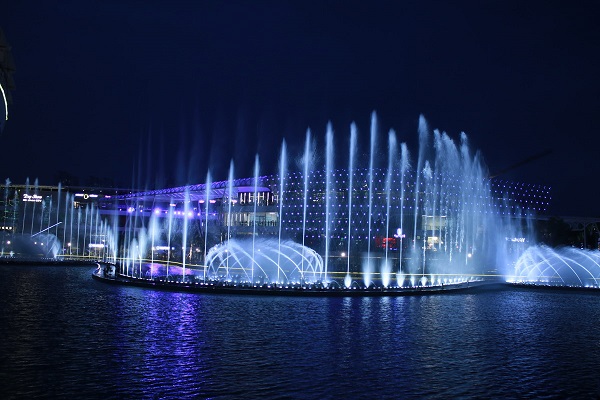 Installations can be large scale, employing hundreds of water jets and lights, and costing into the millions of dollars, or in smaller household forms, where a budget of one thousand dollars is feasible. Musical features tend to be complex, and require a degree of mechanical, hydraulic, electrical, and electronic components out of view that might be as impressive to its audience as the show itself.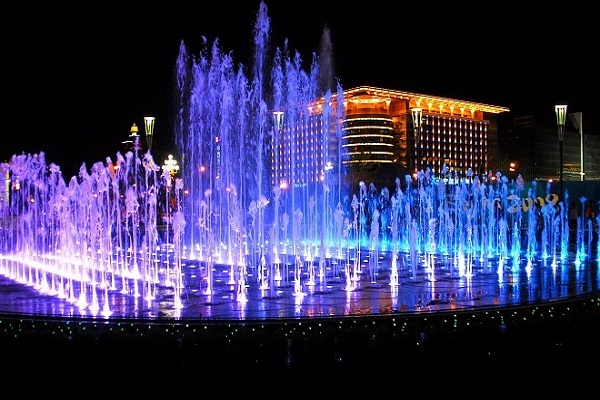 Musical fountains create a theatrical spectacle with music, light and water, usually employing a variety of programmable spouts and water jets controlled by a computer.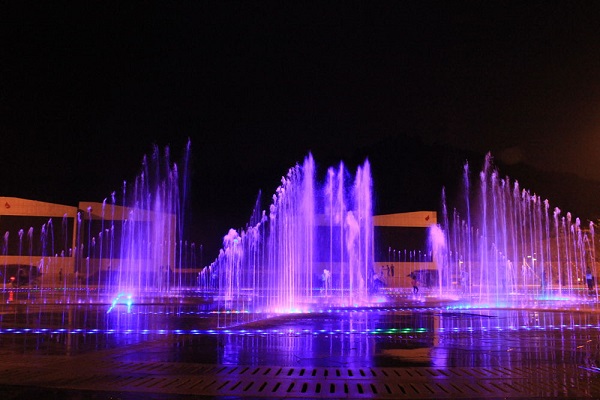 Musical fountain were first described in the 1st century AD by the Greek scientist and engineer Hero of Alexandria in his book Pneumatics. Hero described and provided drawings of "A bird made to whistle by flowing water," "A Trumpet sounded by flowing water," and "Birds made to sing and be silent alternately by flowing water." In Hero's descriptions, water pushed air through musical instruments to make sounds. It is not known if Hero made working models of any of his designs.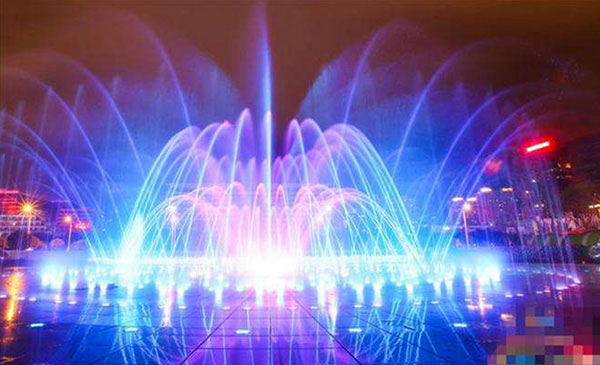 During the Italian Renaissance, the most famous musical fountain were located in the gardens of the Villa d'Este, in Tivoli. which were created between 1550 and 1572. Following the ideas of Hero of Alexandria, the Fountain of the Owl used a series of bronze pipes like flutes to make the sound of birds. The most famous feature of the garden was the great Organ Fountain. It was described by the French philosopher Michel de Montaigne, who visited the garden in 1580: "The music of the Organ Fountain is true music, naturally created ... made by water which falls with great violence into a cave, rounded and vaulted, and agitates the air, which is forced to exit through the pipes of an organ. Other water, passing through a wheel, strikes in a certain order the keyboard of the organ. The organ also imitates the sound of trumpets, the sound of cannon, and the sound of muskets, made by the sudden fall of water. The Organ Fountain fell into ruins, but it was recently restored and plays music again.