The Musical Fountain At The Big Wild Goose Pagoda
25 Jul 2019
The Big Wild Goose Pagoda is a breathtaking structure that is at the heart of Xian's cultural identity
.

Also known as the Dayan Pagoda, this towering religious edifice has been a permanent fixture in the province since the Tang Dynasty. Commissioned to be built by Emperor Gaozong of the Tang Dynasty, the structure which dates back to 652 AD mainly served as a sizeable Buddhist archive that collected religious material from India, the birthplace of Buddhism. Declared a part of the National Key Cultural Relic Preserve, the Big Wild Goose Pagoda is contained within the Da Cien Temple complex located a mere 4km from downtown Xi'an and is one of the most visited cultural highlights in the country.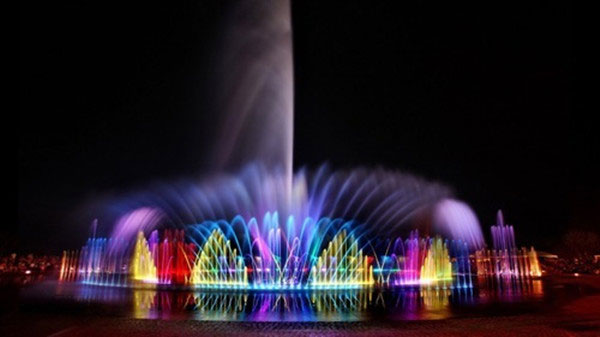 The main attraction on a tour of the Big Wild Goose Pagoda is, of course, it's daily Fountain Show which takes place in the northern square of the pagoda where the towering structures of the iconic edifice provide the perfect backdrop for the liquid-based spectacular. Taking place every day including public holidays, the Fountain Show at the Big Wild Goose Pagoda has hailed as the most significant musical fountain showcase in all of Asia and one of its most beautiful as well.
Home to the widest light belt in the world and more benches than found anywhere else in the globe. The Big Wild Goose Pagoda's musical fountain show area is also regarded an acoustic compound larger than any other on the planet as the entire space comes to life with light beams and liquid sabers during show times. As a showpiece choreographed to perfection, the Fountain Show celebrates the Tang dynastic era in all its grandeur.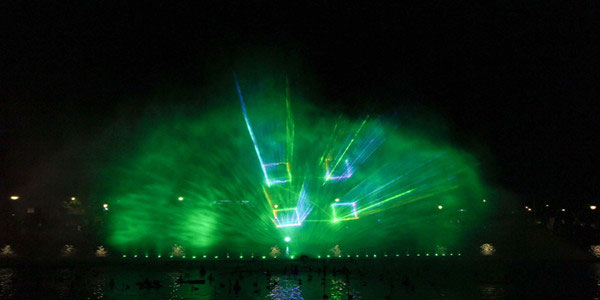 A whopping 1024 liquid sprouting nozzles are employed to create this optical illusion that moves to the rhythm of Chinese and classical musical pieces. Synchronized to move with the music, the light beams cast giant shadows across the sky while the water below takes on vibrant hues with every twist and turn of rhythm and movement. Sprouting beams of water 60m into the air, shapes such as waves are created during the show in which getting wet is a prerequisite if not an added advantage of attending the greatest water-based spectacle in China.
Keywords: musical fountain
Originally published 25 Jul 2019, updated 25 Jul 2019.