South Banpo Bridge Musical Fountain
05 Jun 2019
Banpo Bridge musical fountain, close to Han River Park in South Korea. In the Hanjiang Restoration Project in 2007, the Banpo Bridge was completed and it is an emerging attraction in the region, attracting tourists from all over the world. As part of the project, the Banpo Bridge Fountain Project was named '' (Moonlight Rainbow) and is also known as the location of the Korean series "Fantasy Man".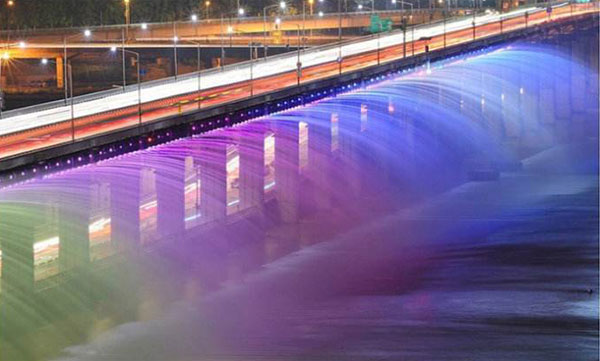 The Banpo Bridge fountain, through the 380 nozzles on both sides of the bridge, is launched into the river with a water column consisting of 190 tons of water per minute. When night falls, the musical fountain is transformed into the colorful colors of the rainbow through more than 290 laser light beams, which are spectacular from the heights. In 2008, the Banpo Bridge fountain was loaded into the Guinness Book of Records as the world's longest cross-sea bridge fountain.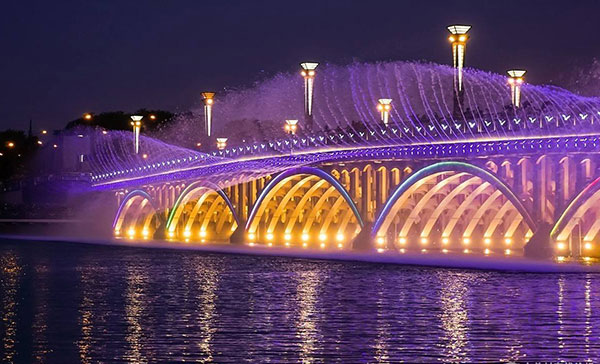 Show Time
Banpo Bridge fountain show time:
Monday to Thursday: 12:30, 15:00, 20:00, 20:40, 21:20
Friday to Sunday: 12:30, 15:00, 17:00, 20:00, 20:40, 21:20, 22:00
Each performance lasts for 20 minutes
Keywords: musical fountain
Originally published 05 Jun 2019, updated 05 Jun 2019.