Pond/LakeAeration/Algae Control with Floating Fountains
09 Jan 2019
A lack of oxygen in water provokes fish kills, foul odors, and algae growth and creates stagnant vegetation.
But a floating pond fountain actually adds oxygen to your pond. The simple motion of flowing water controls the build-up of algae, sludge, and weeds without costly or dangerous chemicals. Less stagnant water means fewer mosquitoes and other pesky insects. And the extra oxygen in the water promotes healthier fish and other wildlife. The floating fountains beautiful sprays look like something you would see in a resort or golf course.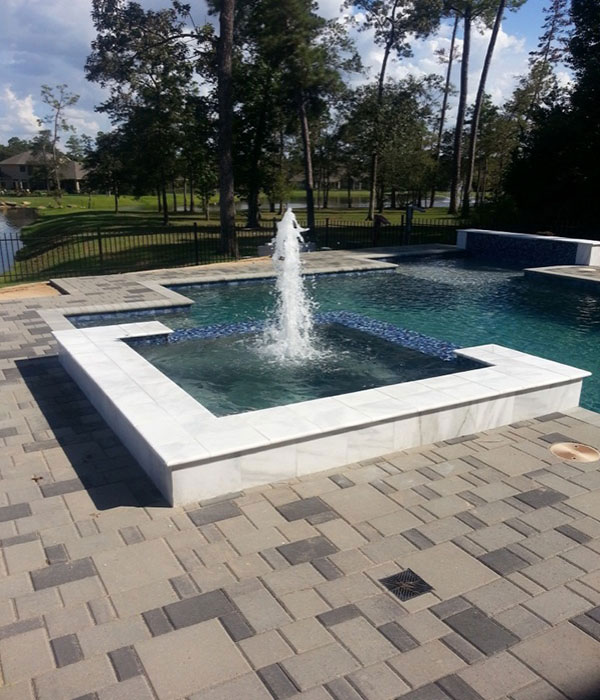 Whether you choose a floating fountain or a pond aerator, both can help:
· Facilitate the natural breakdown of decaying vegetation
· Inhibit mosquito breeding
· Prevent surface and bottom growth
· Keep water sparkling clean
· Promote a healthy environment for fish
Turn your pond into a paradise with a beautiful floating fountain!
** As with anything mechanical, failures do occur, WE WOULD NOT RECOMMEND ANYONE SWIM IN WATER WITH THE FOUNTAIN OR AERATOR RUNNING. **
Why would I need a Floating Fountain / Pond Aerator?
Floating Pond Fountains and Aerators are very beneficial to all aquatic life, they help replenish the supply of oxygen which usually is lacking in stagnant ponds. The circulation of water helps in the process of destratification or helps break up the column of water in the pond (normally the upper 4-6 feet) where most of the algae growth begins. Floating Fountains and Pond Aerators help to eliminate odors and other pests that are normally found with stagnant water.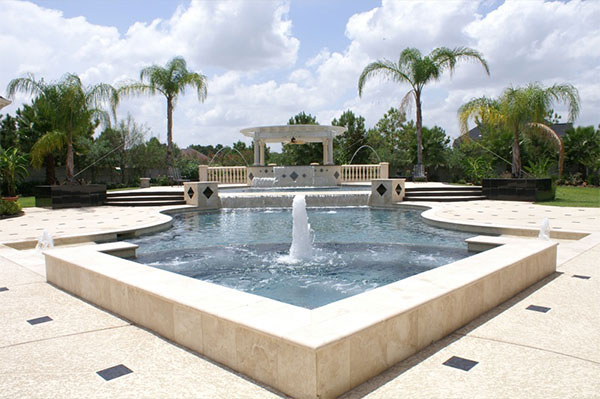 Are these units difficult to install?
No, All of our fountains/aerators are pre-wired and almost 100% preassembled.
Adding the float is usually the only assembly necessary.
There are TWO methods utilized in the floating and placement of a fountain or aerator:
1. This unit may be anchored to the bottom of the pond utilizing two (2) concrete blocks and rope (nylon is preferred) Using a boat drop each concrete block with a rope attached, fifteen to twenty feet in each direction from the location of the float, to prevent spinning while in operation. Ropes are then tied to Stainless eyes under the float, or thru holes molded into the Eco-Series float. (This is preferred if you have a lot of activity in the pond/lake. No wires or strings to get caught on.)
2. The second method is to moor the unit to shore, with what we call "dog stakes" or spiral eyes threaded into the ground. We recommend you thread these in just under the waterline and in an area you won't forget. Use either 1/16" stainless steel cable or a dark nylon rope. Once tied off to the float, pull in place and tie or strap to the "spiral eyes" under the waterline. This method makes retrieving the unit much simpler.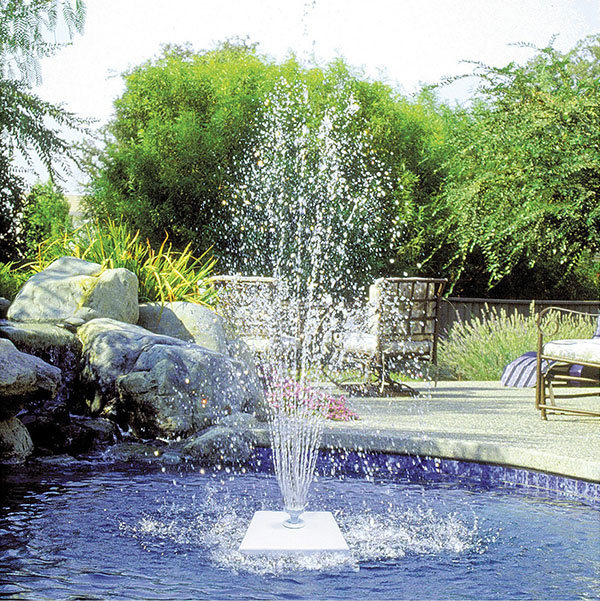 How do I store the unit?
Storage of this unit is very simple, once out of the water and sprayed clean for the season. This unit can be stored sitting right-side-up, sitting on its base, but we would recommend removing the float, so it is not too top heavy. This unit should be kept from freezing and thawing, a controlled temperature is best if it is possible. You can purchase a Deicer so that the fountain can be used all year long.
What would cause a fountain/aerator to sit unlevel in the water?
The most common cause for a float to sit unlevel in the water is that the power cord has not been given enough slack to relax in the water, thus pulling the fountain/aerator to one side. Another reason is that usually when anchoring the fountain/aerator with concrete blocks, one side is too tight and actually pulling one side down in the water. Both of these problems are easily remedied.
Keywords: musical fountain
Originally published 09 Jan 2019, updated 09 Jan 2019.