Over 18 years professional water fountain factory in China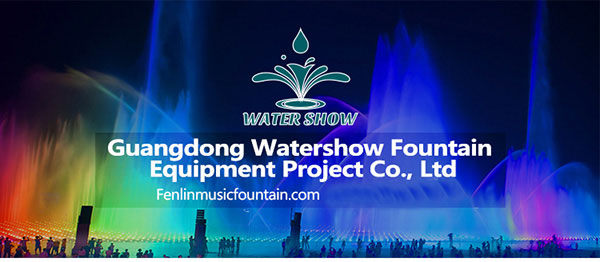 1.What is music dancing water fountain?
1).Musical Fountain descriptionperfectly combines the water spray with the music, which could fully express the music spirit by phantasmagoria water features and colorful lights. It looks like the water is dancing with the rhythm and beat of the music. So it is also called as Music Dancing Fountain.Music dancing fountains, can be customized to different design and size. Our factory have professional team to do design for you, and professional workers to produce items, all items do precious testing.
2).Water fountain is a natural landscape, is the pressure of water on the outcrop. Fountains in the garden, generally for the sake of landscaping, artificially built decorative sprinklers. Fountains can moisturize the surrounding air, reduce dust, reduce the temperature. Small fountain of water collide with air molecules, can produce a large number of negative oxygen ions. As a result, fountains are good for improving the city's outlook and improving residents' physical and mental health.
3).Fountain can be with music or without music, using RGB lights or DMX512 lights, using different power pumps according to the water height you want.
This fountain is installed in a pool in front of a hotel. The size is 100 by 50M with music, dmx512 lights, various water shapes like running fountain, 3 dimensional, 1 dimensional, central high jet, mushroom, all dancing to different music.
4).For the central high jet, it can reach even to 80-100 meters high with powerful pumps. Three dimensional/3d nozzles are flexible in creating different water shapes, because the water can spray in all directions, front, back, left and right.
5).Musical fountain Performance could command the show of water spray and LED lights to make people feel enjoyable. Compared normal water fountains, music fountain is applied into music control system, the fountain can be displayed according the music rhythm. Water column would up and down with music tempo, just like dancing. Users can reprogram the music on PC, making the fountain changeable.This system, with high adjustable, reliability and capability, could endure concussion, struck, dust and big temperature difference. Modularization configuration not only simplifies system. maintenance but also be convenient for upgrade.
2.To provide you suitable design, we need more details
1).Fountain type:music dancing or non-music etc
2).Fountain location:concrete pool or natural lake etc
3).Pool size/shape:CAD drawing or pictures
4).Water quality:fresh or salty
5).Target budget for the fountain project
6).Water features:such as high jet,2D fountain,3D fountain,dry fountain, jumping jet or laminar jet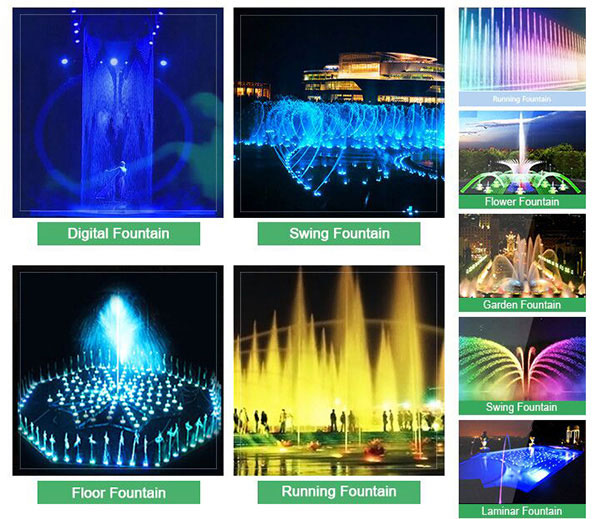 3.Our services
1).Fountain design (finish within 3 working days)
2).Animation vedio is available upon request (this service is chargeable)
3).Fountain manufacturing with top grade material
4).On-site installation and technical training
5).12-month free warranty (responese within 24 hours)
6).Life long free technical support (response within 24 hours)