New Water Sphere Musical Fountain-Now Made Of Stainless Steel
26 Mar 2019
The development of materials that are taking place in industry has led us to change the methods used to manufacture this nozzle, keeping its spectacular final effect, even when the water feature musical fountain is turned off. In this way, we have changed the chromium-plated copper for ever-appealing AISI 304 stainless steel, ensuring price and weight savings on being able to make a reduction in diameters for similar flows. Even though its mechanization is more costly, there is no doubt that its durability and safety make this material one of the most suitable for the design of nozzles meant for water feature fountains.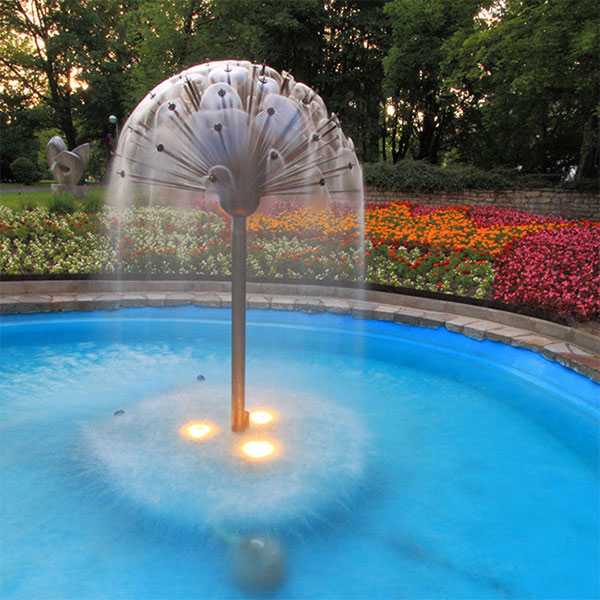 It is important to point out the development that is taking place in the different materials in the industry is due to a wide variety of reasons. Changing conditions with regard to demand. As developing countries have an enormous impact on demand, prices can fluctuate greatly in a matter of hours. Changing conditions with regards to securing these materials. The accident at the Atacama mine in Chile, which had a happy outcome in terms of human cost, meant that the safety measures implemented when obtaining copper were greatly increased. As a lot of mines were unable to adapt to the new situation, they stopped extracting copper, which affected the global availability of this mineral.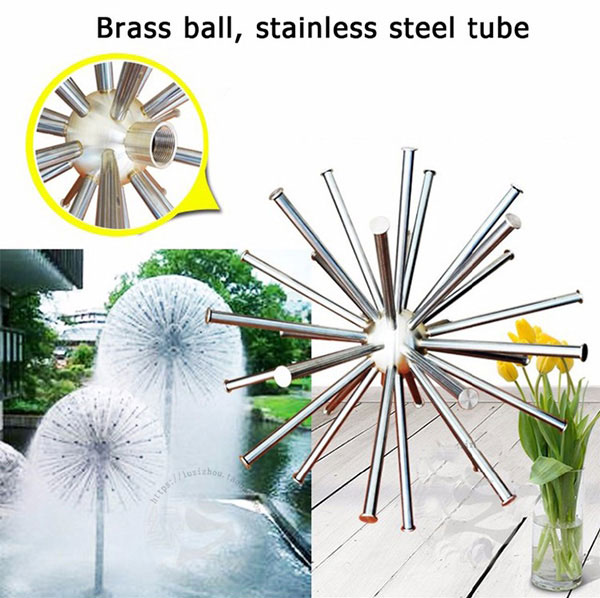 The introduction of new materials into the industry. Here, at Safe Rain, we are aware of all these changes, and that is why we decided to gradually replace the brass which was almost the only material we used to manufacture nozzles with a combination of brass and stainless steel. Brass, a copper and zinc alloy, is more vulnerable to international market trends than stainless steel, which is more stable in terms of price and demand. It also adapts well to the architectural water feature market.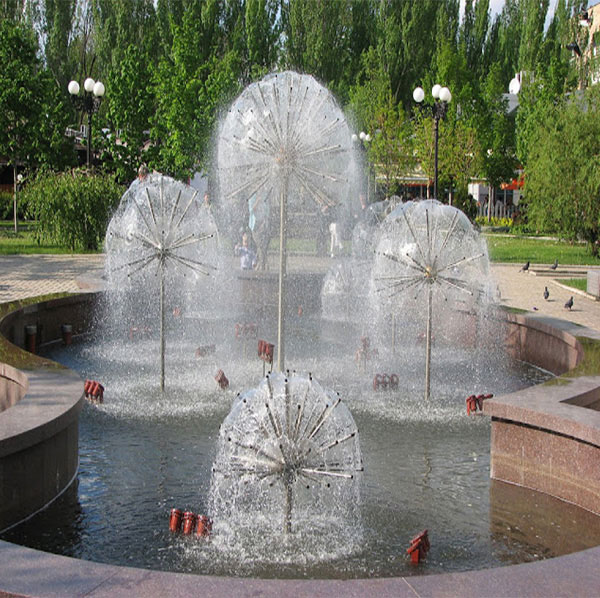 In this sense, one of our heaviest, historic nozzles was the water sphere (and the water hemisphere). We have redesigned the whole series. The ball is still made of brass, but we have made it thinner and reduced its diameter. We were able to do this because the radiuses are now made from stainless steel and are no longer welded to a G 1/2"Mx3/8" H end fitting but are threaded at the tip onto an M16x1 nut using the lamination technique. Maintaining the same usable water feedthrough section, we have decreased the size of everything. The ball is no longer joined to the pole using an industrial flange but with a 3" or 4" thread depending on the size. All of the above has enabled us to lower our costs greatly and to continue offering the market of architectural fountains this eye-catching nozzle but at more competitive prices.
Keywords: musical fountain
Originally published 26 Mar 2019, updated 26 Mar 2019.