New Lake Spotlight LED Technology For Musical Fountain Lighting
08 Apr 2019
Times change and technology evolves, which is why last year, here at Safe-Rain, we set to work on a new underwater LED musical fountain light (ip68), made from stainless steel.
As we always do whenever we pinpoint a market demand and/or need, our technicians in the RDI department got down to work to design what is now commercially known as the LAKE Spotlight. It is an underwater musical fountain light which is expressly designed to light up architectural fountains, lakes, and ponds.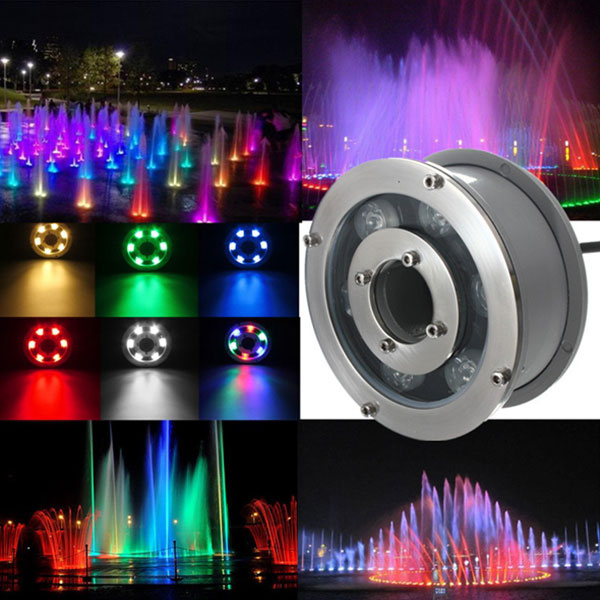 Based on specific requirements, our development team began working on the creation of a 3D prototype. Corrections and changes were made to this which we gradually transferred to the manufactured product, and this is how the Lake Spotlight as we now know it was created.
This light fixture was expressly designed to house a LED type, high-performance lamp in its interior. The essential determining factor is the capacity to dissipate the heat generated by this lamp.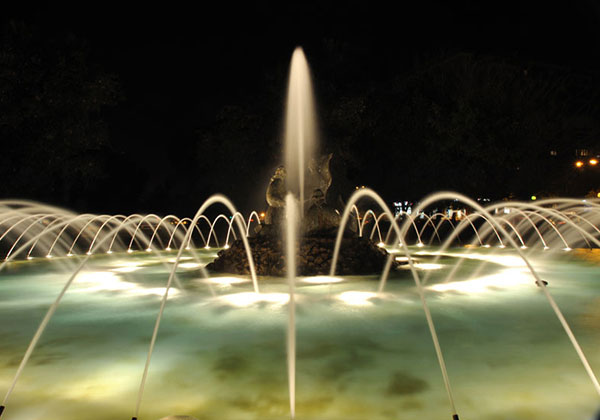 Our Production Supervisor, Juan David Crespo, explains to us in detail the manufacturing process which has a direct effect on the product's technical specifications:
We start off with a 1.5 mm AISI 304 stainless steel sheet.
The final shape is formed using a drawing process.
This shape is produced using 7 different molds and, therefore, 7 press strokes.
Using cutting processes with punches, holes are made where gland plugs and blind rivet nuts are inserted. These are hexagonal in shape to prevent the nut from turning when the lid bolts are tightened.
The lid, which is also stainless steel, is made with three press strokes.
In addition to its underwater use, the high thermal conductivity of the stainless steel means that this light fixture can discharge the heat generated by the lamp well, lengthening its useful life.
High-performance LED lamp both in white and in RGB.
In addition to the LED lamp that Safe Rain provides with this light fixture, the Lake Spotlight can contain any AR-111 lamp model.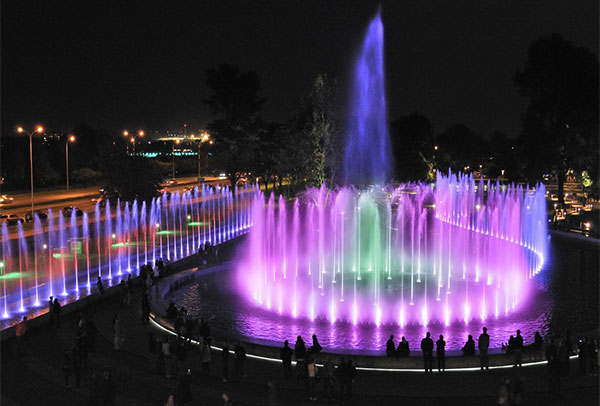 Thanks to its development and manufacturing process, we can guarantee that our Lake Spotlight will, without a shadow of a doubt, meet all your needs at a highly competitive price. Furthermore, it is worth highlighting one of its great virtues, which is that, thanks to its LED technology, you will save 85% in energy costs and it is compatible with any AR-111 lamp on the market.
Keywords: musical fountain
Originally published 08 Apr 2019, updated 08 Apr 2019.