Musical Fountains In Bengaluru
15 Jun 2019
Parks are considered as 'lovers haven', sometimes you should think twice before looking around in the park! Jokes apart, they are the remaining greener patches in the cities. A walk in the park is just as nice and refreshing! Nowadays, malls have become the hanging spots for all, but the charm of parks and the musical fountains haven't stopped us from going there. We have scooped some popular musical fountain you can find in the city of Bangalore.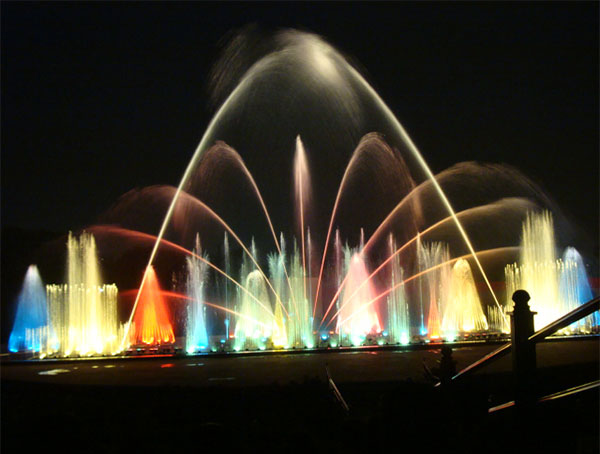 JP Park
Timings: 7 pm - 7.45 pm (Saturday and Sunday) One interesting spot in Mathikere is the JP Park or Jayaprakash Narayan Biodiversity Park. Surrounded by four Lakes, an amphitheater, a musical fountain, and unending greenery; I bet this place has the charm to attract you. Musical Fountain is one of the highlights of JP Park and not to be missed in the city.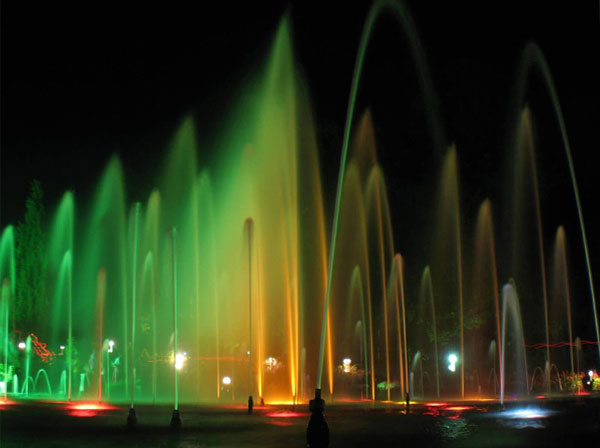 Indira Gandhi Musical Fountain Park
Timings: 7 pm and 8 pm (two shows) Holidays: Mondays and 2nd Tuesdays Just opposite to Jawaharlal Nehru Planetarium, there is a beautiful place where water dances to the music and light that gives a magical effect; Indira Gandhi Musical Fountain Park is for those who love to catch some awesome laser show. Electrifying music and the well equipped light show is top notch entertainment.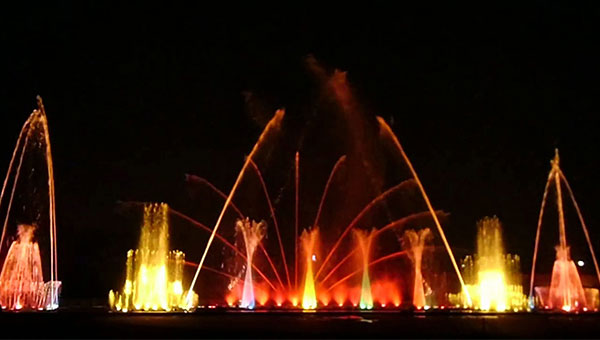 LRDE Premises Cubbon Park
Timings: 7 pm and 8 pm (two shows) Holidays: Mondays and 2nd Tuesdays The musical fountain in the LRDE premises is also one of the beautiful light and sound shows in the city. A unique technology used in this dancing fountain is a must visit in Raj Bhavan road.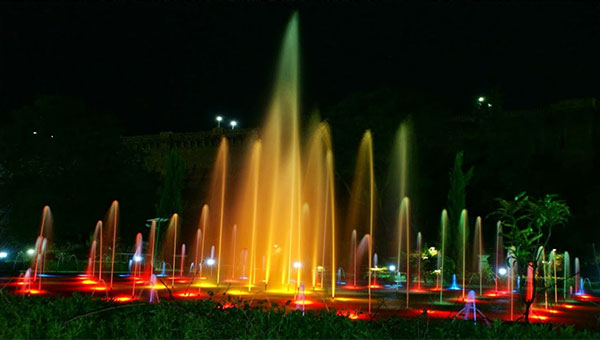 Ramanjaneya Gudda
Timings: 7 pm Saturday and Sunday The idols of Rama and Hanumantha in a hugging pose is an attraction of Ramanjaneya Gudda in Hanumanthanagar. The park and the temple is a good space for the people living in this area. A small musical fountain also attracts many people to this park. If you are a theatre enthusiast then, a visit to K.H Kalasoudha is a must during your walk to Ramanjaneya Gudda. Bengaluru is not just about malls and shopping; there are many other places where you can have an eventful time. Musical Fountain shows are surely worth your time in the city!
Keywords: musical fountain
Originally published 15 Jun 2019, updated 15 Jun 2019.