Music Fountain Control Software System Introduction
28 Nov 2018
Music fountain control software is a professional fountain control software designed for the final customer. The software USES the Windows operating interface, can achieve music arrangement, water configuration, music playback, IO driver function. Software combined with music fountain development needs, reference to similar foreign products, the use of advanced programming technology, music fountain control field of breakthrough products, since the launch, has been successfully applied in many music fountain project.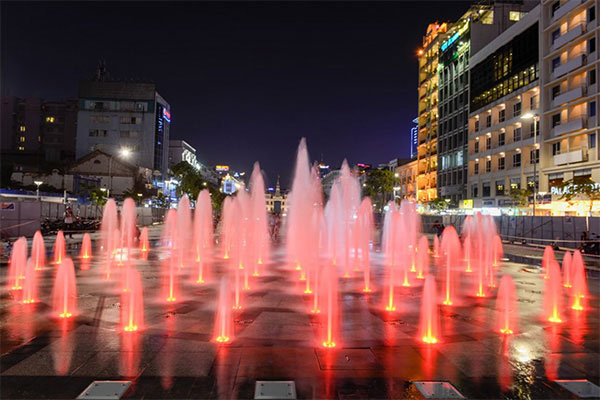 Three major innovations in software
(1) realize strict synchronization between music and water type, support abundant water type and strong expansion ability of water type.
Music was used to synchronize music and water type according to the time segmentation and water type correspondence. Adopt advanced programming technology to eliminate the accidental error of Windows and ensure the synchronization error on Windows platform is less than 10 milliseconds. Support pump, lamp, running spring, frequency converter, frequency conversion running spring, matrix, frequency conversion matrix, combination and other types of water, with a wealth of preset water can be used directly, at the same time to provide functions, scripts and other flexible ways of expansion, field engineers can expand personalized water.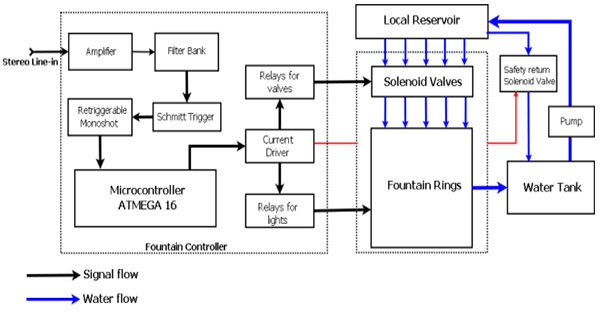 (2) truly automatic music fountain
The software supports manual, automatic, program-controlled and other control methods. In the automatic mode, the software performs real-time audio analysis while playing music, and USES fuzzy identification technology to identify the emotional color of music. After a configuration, any piece of music can be automatically combined with a certain water pattern, realizing the true sense of automatic music fountain control.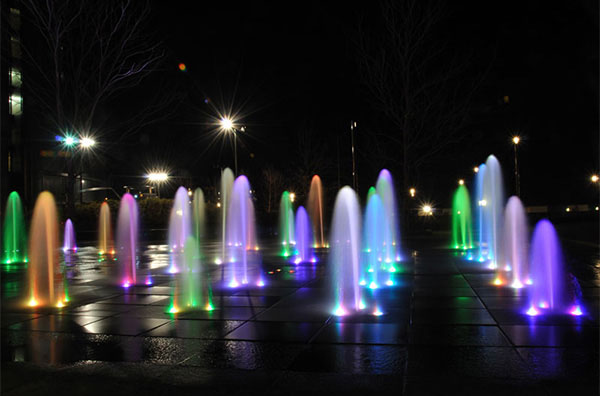 (3) excellent music following ability
In the process of music playback, the software, based on acoustic and psychological principles, USES intelligent identification technology to capture the change point of music, and at the same time, the water type also changes synchronously, so as to achieve the effect of water type following. It has been proved by practice that both the digital water measurement model and the frequency converter water model can achieve good following effect.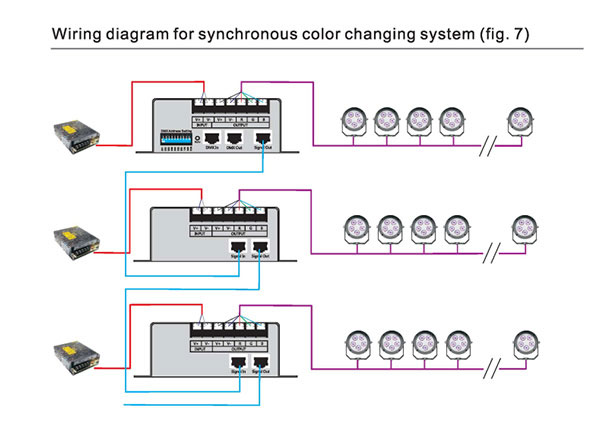 Three breakthroughs in software
(1) the software supports WAV, MP3, MIDI, WMA, and other common music formats.
(2) support common IO devices: support common board CARDS and a variety of PLC devices, and be able to expand new IO devices, such as stepping motor, etc.
(3) realize graphical simulation of various Water-type equipment.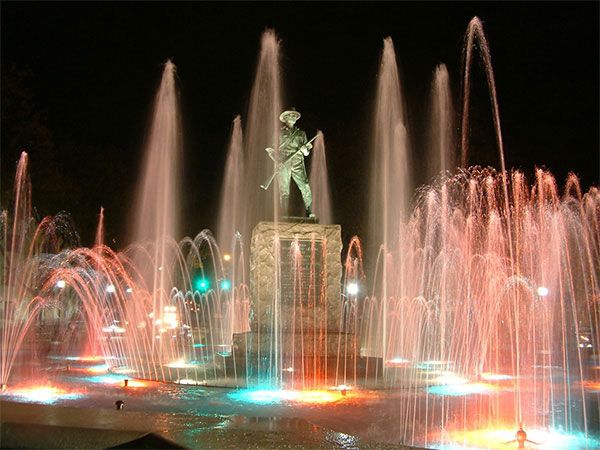 Three benefits of software
(1) bring effect to the final customer: the software can achieve the perfect combination of music and water type, greatly improving the expressive force of music fountain.
(2) bring benefits to the fountain engineering company: this software can directly convert the music of previous projects into the current project, thus greatly simplifying the work of arranging music for each project, effectively shortening the construction period and reducing the project cost. At the same time, the software is easy to learn and operate, which can reduce the training and service costs for a party.
(3) bring convenience to engineers: it is convenient to arrange music. You can listen to music, segment and match music at the same time. Easy to view, you can use graphical simulation at any time to view the effect of orchestration; Easy to extend, you can extend the water type through scripts and functions, you can extend IO devices.
Keywords: musical fountain
Originally published 28 Nov 2018, updated 28 Nov 2018.