Creative boat shape water musical fountain
17 Oct 2018
This water fountain mimics the appearance of a boat by having a few rods to act as the main frame. The frame comprises water jets which give the illusion of the body and the sail of the boat. Boat decorative outdoor water fountains are customized in our factory, it use boat shape with led lights, decoration to a colorful boat fountain with water spray, and the fountain is 5500mm by 6690mm, size also can customized. Elegant and beautiful water feature for the pool. This fountain can can place indoor and outdoor decorative.
Of couse if you want place it decorate commercial place, such as coffee shop, hotel, plaza, also can customize it into a musical fountain and add some bubble fountain, jade nozzle fountain effect together so on.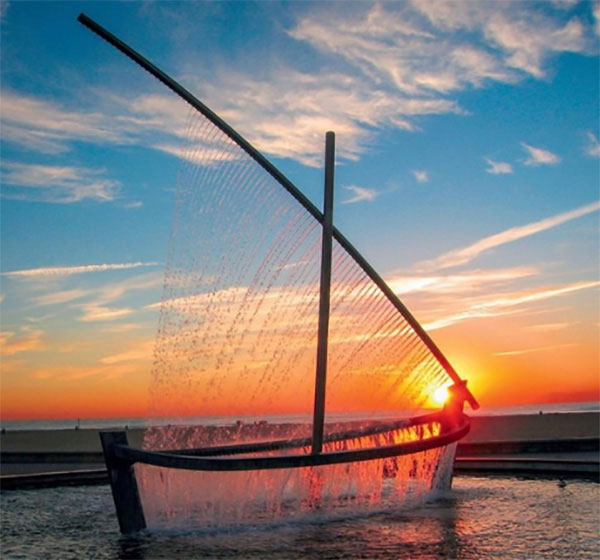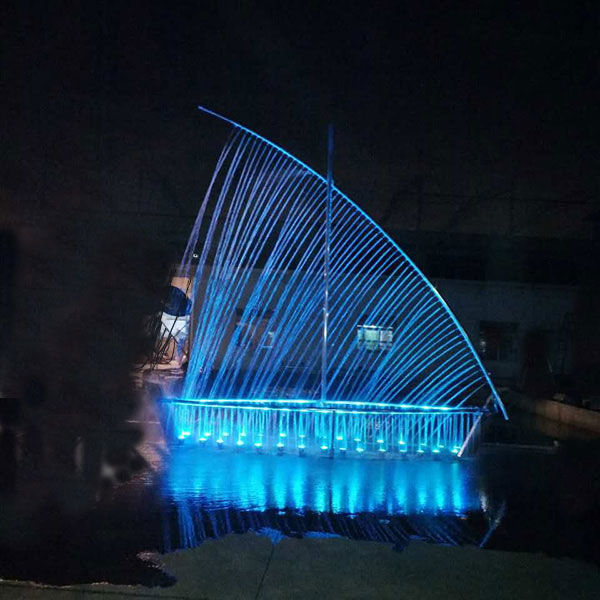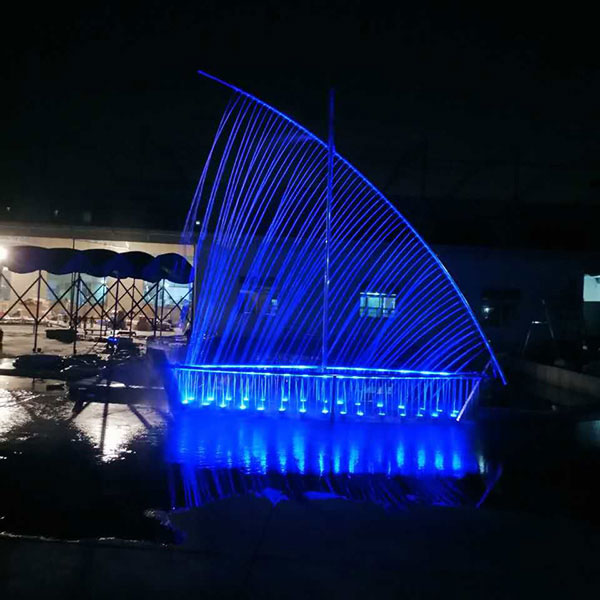 Note Our factory produce musical fountain already over 18 years in Guangzhou, welcome to you visit and inquiry.
Keywords: musical fountain
Originally published 17 Oct 2018, updated 17 Oct 2018.