Asia's largest musical fountain inaugurated
The musical fountain, claimed to be Asia's largest and biggest dancing music fountain with confluence of light, sound and water in motion was inaugurated at Gujarat Science City.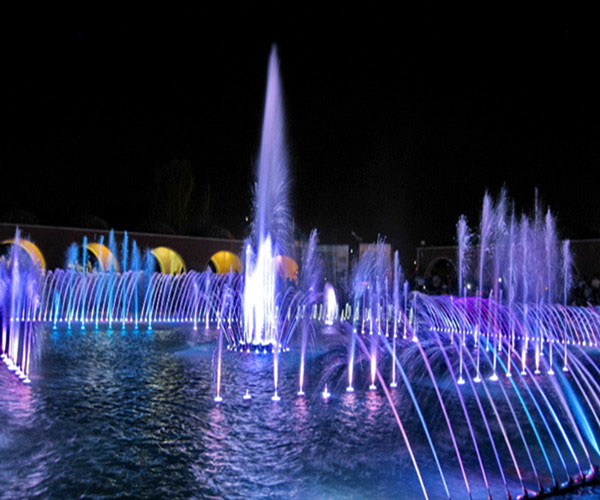 The fountain is spread over an area of 9,000 square meters in hexagonal grid pattern. The pool of the fountain is rectangular shaped and covers an area of 1,300 square meters. It employs 113 jets, 935 under water colour lights, four submersible heavy duty pumps, 2073 sets of hydraulic nozzles with 273 effects.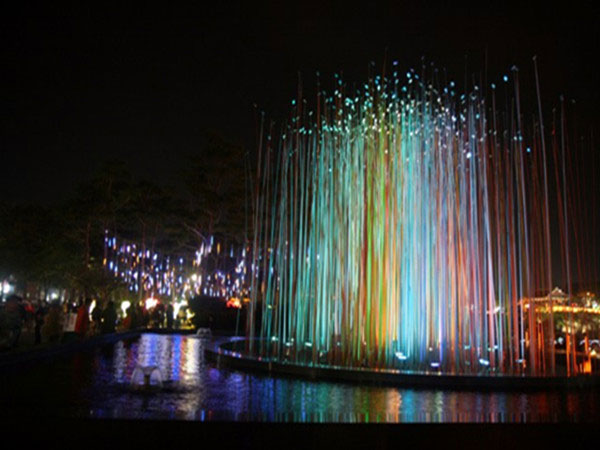 "The musical fountain is a new invention to our Gujarat's cap. We plan to the fountain to dance to the tune of bhajans of Mathama Gandhi from October 2, onwards. The musical fountain will provide an experience of the magical world of light, sound and water," chief minister of Gujarat. Modi said With over 4,000 watt surround sound system, the music is aired by 20 speakers well equipped with graphic equalizer to provide digital sound with highest quality.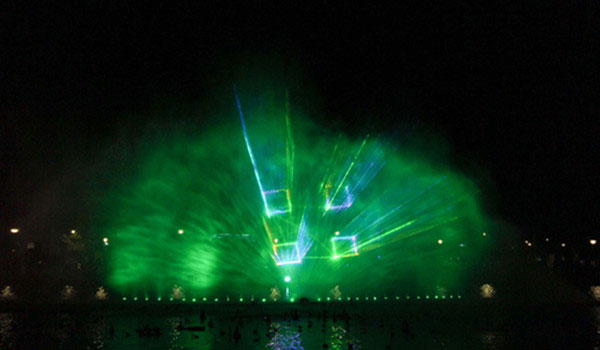 The lotus water volume in the centre can be as high as 30 meters, which has more than 20 kinds of water styles including floating fountain, seagulls, chasing waves, peacocks, swinging, and flower baskets amongst others.
"While the visitors will be in the dream fountain, they will also learn about the science behind the musical fountain like principles of acoustic, water treatment processes, light water synchronization, Bourneli's principles, types of water flow and water dynamics, and rainbow amongst others," said J N Singh, secretary, Department of Science and Technology, Government of Gujarat.
The programme on musical fountain will fully controlled by a computer software programme 'in command', which has been specifically written for this purpose.