A Symphony Of Music And Water
The Water Wow Factor
Who would have thought that there would be a more beautiful sound than the waves of the Indian Ocean rhythmically breaking on Port Elizabeth's top Blue Flag beach?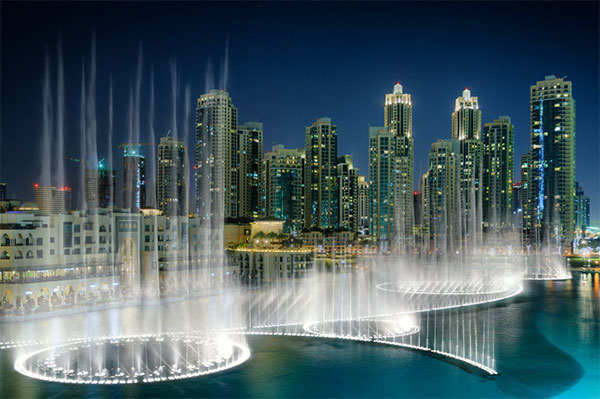 First described by Hero of Alexandria in the 1st century AD as 'a bird made to whistle by flowing water', musical fountains can now be found throughout the world. However, few are as unique, impressive and beautiful as The Boardwalk's musical fountain.
Only a few steps away from the famous King's Beach, Sun International's The Boardwalk offers visitors the unique sights and sounds of hypermedia water spectacular with over 25 000 Tivoli Lights accompanied by perfectly timed music.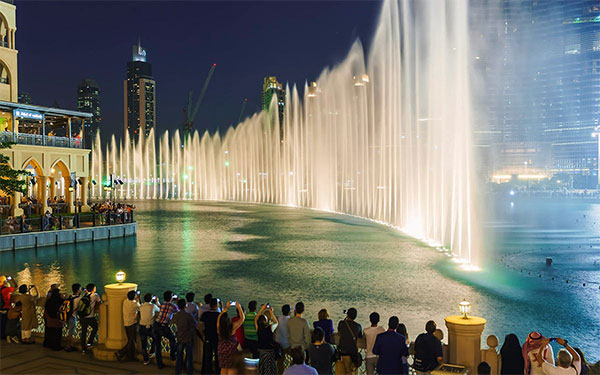 Romantic and relaxing, The Boardwalk's musical fountain is the largest in the southern hemisphere. Utilizing the power of over 80 pumps capable of shooting a 1 000 tons of water per hour, this record-breaking musical fountain makes for an unforgettable night, every night with over 800 colored lights and more than 100 individual water jets.
Part of an R1billion investment which includes the stunning 5-star, 140-room Boardwalk Hotel, international convention center, trendy retail precinct and smoking casino, the Boardwalk's musical fountain is the pride and joy of this entertainment hub. Witnessing this marvelous attraction, it's hard to believe that fountains were originally functional, serving purely to provide people with drinking and bathing water.
Spectacular Fountains In History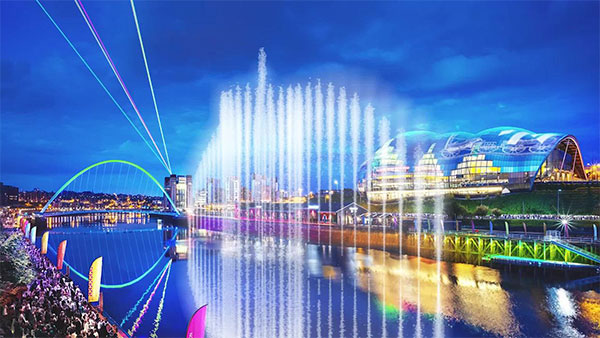 Did you know? The Bodor Fountain in Transylvania was the world's first choreographed musical fountain built in the 1800s by Péter Bodor, a mechanical engineer, and handyman. Sadly, the original fountain was destroyed in a severe snowstorm. However, today an exact replica of the unique fountain can be found on Margaret Island in Budapest.
Famous for their international work, notably including Celine Dion's Las Vegas concert and the YAS Water World in Abu Dhabi. Aquatique Show designed The Boardwalk's musical fountain. The world-renowned French company also famously designed all of the stunning water effects in the Disney Dreams show at Disneyland Paris.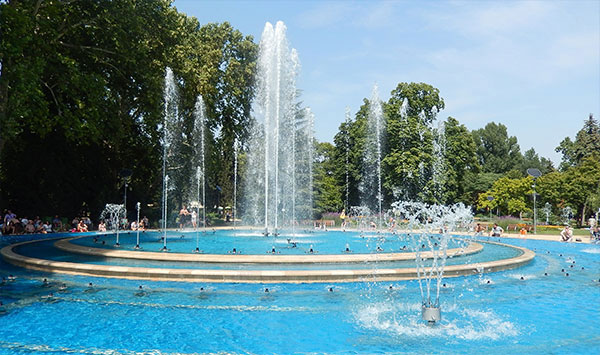 Date night tip: After cuddling up and watching The Boardwalk's musical fountain, why not make the romantic feeling last with an intimate fine dining experience at Kipling's Brasserie Restaurant located inside The Boardwalk's stunning 5-star hotel.
Did you know? One of the world's largest musical fountains is found in Grand Haven, Michigan. The Grand Haven Musical Fountain was built in 1963 by William Booth II and each 25-minute show uses over 5 000 lights.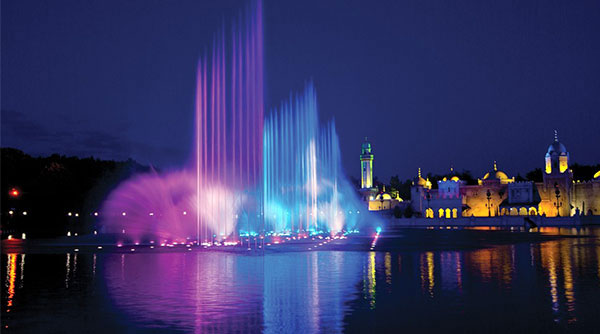 Don't miss the show
A must-see spectacle for all visitors to Port Elizabeth, The Boardwalk's musical fountain can be enjoyed at the following times: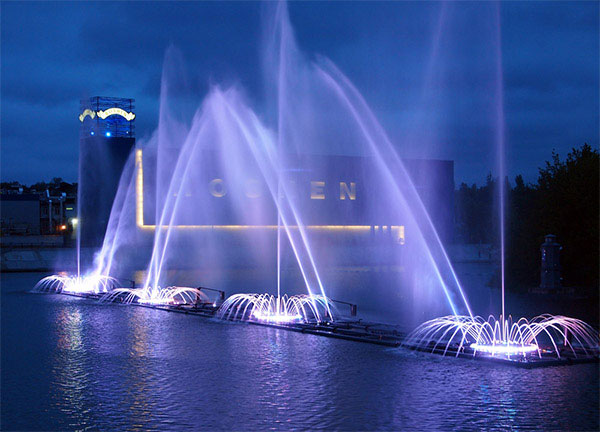 Sunday to Thursday at 7 pm
Friday, Saturday and public holidays at 8 pm, 9 pm and 10 pm.
Here's an idea: Treat your special someone to a night out at the magnificent 5-star Boardwalk Hotel. After a romantic dinner and a movie, grab an ice-cream and let The Boardwalk's musical fountain take care of the entertainment.
Tell us: Have you seen the Boardwalk's musical fountain? What did you think?